Beds are Burning – Tck tck tck Campaign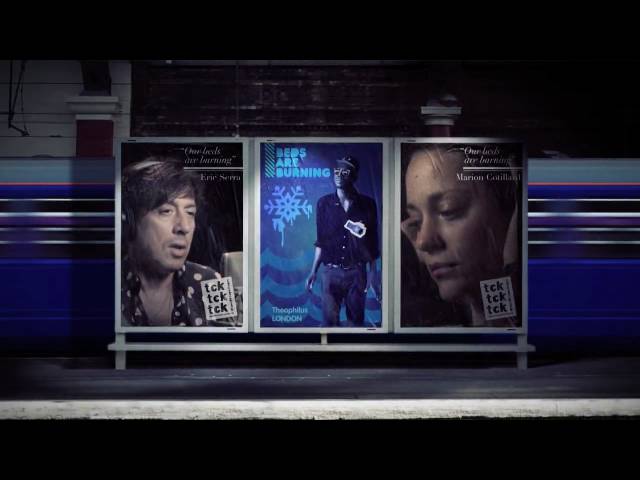 As head of the 'tck tck tck: Time for Climate Justice' campaign, Kofi Annan has launched the world's first global musical petition.  The song seeks to raise public awareness about the impact of climate change, and to apply pressure on world leaders to reach a universal and ambitious deal at the UN Climate Change Conference in December 2009.    The specially re-recorded version of Midnight Oil's 'Beds are Burning' features over sixty artists from around the world and can be viewed below.  By downloading the track from major music download platforms on the internet, you can join the over 1 million people who have already signed up to the campaign for climate justice.
The 'tck tck tck' campaign was launched by the Global Humanitarian Forum in partnership with a number of other NGOs.  For campaign news please visit www.timeforclimatejustice.org.