How Rugby Fosters Inclusion | An interview with Kofi Annan Changemaker Saif Ullah Khan
Saif Ullah Khan is a 2022 Kofi Annan Changemaker and National Rugby Development Manager at Rugby India. Today, in honour of the International Day of Sport for Development and Peace, Saif Ullah Khan shares his story, explains the challenges facing sports in India and globally, and describes how rugby can foster inclusion and unity across all backgrounds thanks to its core values of integrity, solidarity, respect and discipline. 
"Rugby players promote peace, harmony, and understanding, and work together as a team whether it be as a family, community, or a country. At a macro level it can help to build more inclusive and cohesive communities and also can be a tool for reconciliation between countries." – Saif Ullah Khan
Rugby: A Sport for All
Rugby is a sport for all that promotes inclusion and unity. Unlike some other sports, rugby caters to all shapes and sizes, making it a welcoming environment for players of any background. Its core values of integrity, solidarity, respect, passion, and discipline unite players and promote a nurturing and supportive atmosphere. These values encourage players to be fair to themselves and the game, allowing different ideologies and conditioning to grow together.
While some may perceive rugby as violent and competitive, these characteristics are only valid within the field of play. Outside of the field, rugby players promote peace, harmony, and understanding and work together as a team. At a macro level, rugby can help to build more inclusive and cohesive communities, serving as a tool for reconciliation between countries. This sport has the potential to break down barriers and bring people together from all walks of life, making it an effective way to promote inclusion and unity in sports.
"When we organise national tournaments in India, my most favourite part is taking a walk around the stadium. While walking, I would hear different languages, expressions, team calls, and songs from teams that had come from all over India. This made me realise the beauty of our country as a melting pot of cultures, and the unity in diversity that this sport brings. I felt content that we were able to bring people together with Rugby" – Saif Ullah Khan
Inspiring sports campaigns for inclusion and unity: What can we learn?
Saif's transformation through rugby inspired him to launch a campaign in his district of south east Delhi, creating a safe space for people with similar conditions. He had a troubled childhood struggling with fitting in society being bullied because of his differences socially and economically wanting to be heard and lost without hope, as he realised that it's never too late and we can always accept our being take a pause, restart and reform ourselves! Within six months, he saw a significant impact on the players' attitudes as they learned to accept each other and work together as a team. This motivated Saif to spread the movement and create a ripple effect of change.
As a Rugby Development Manager, Saif is working to spread the rugby effect through grassroots programs, juvenile homes, and institutions, collaborating with the Kofi Annan Foundation and its Kofi Annan Changemakers programme to build capacity and explore opportunities for accelerating the movement.
Other inspiring sports campaigns, such as the Special Olympics, the Paralympics, and the Women's World Cup, have also significantly promoted inclusion and unity in sports. By learning more about these campaigns and replicating their strategies, we can create a more inclusive and welcoming environment in sports where everyone can participate and thrive.
Discover Saif and his team in this video from Delhipedia, showing how he's bringing positive change in the lives of these young rugby players.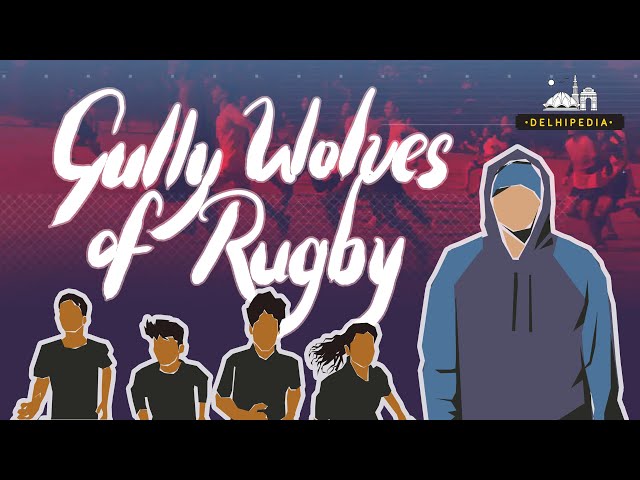 Global challenges for sport: How can we overcome them?
Sports have several benefits beyond competition and outcomes, but the way sports are promoted often fails to recognize this fact. According to Saif, too much focus is on winning, money, and glory, which can prevent people from seeing the broader benefits of sports. Parents also tend to prioritize education over sports, unaware of the positive impact sports can have on individuals.
To overcome these challenges, Saif suggests promoting training and education along with sports programmes. By combining on-field and off-field sessions, individuals can learn valuable life lessons and values that extend beyond the field of play. This approach ensures that even those who do not continue in sports can take away the core values and spread them within their ecosystem. It is essential to recognize sports as an institution and a rehab for individuals, bringing a spirit of collective effort and promoting inclusivity.
New to Rubgy? Saif shares some essential Rugby Knowledge
Overcoming local challenges to promote inclusion in sport
In addition to lack of access, limited infrastructure, and lack of funding for sports, the major challenge facing sports in India is the mindset of people or decision-making authorities at a grassroots level. These individuals use the aforementioned problems as excuses due to societal biases towards marginalized communities, limiting access to women to pursue sports due to patriarchy. As a sports federation or sports body, Saif suggests creating access and inclusion programs for the masses and conducting capacity-building training at a grassroots level to break the stigma and stereotypes and ensure that the mindset changes. Policies and programmes should be continuously developed to tackle these issues.
Building unity in sport: Which organizations can make a difference?
To promote inclusion and participation in sports, Saif emphasizes the importance of organizations such as clubs, districts, state bodies, and federations getting involved. These entities are crucial in ensuring equal opportunities for all participants, regardless of their backgrounds and needs. Saif suggests that a strong link between the governing bodies and government agencies is necessary to ensure compliance with guidelines and moral codes.
Saif also highlights the World Health Organization (WHO) as an influential organization in promoting physical activity and well-being. While the WHO does not have a specific sports wing, it can contribute to making sports more accessible to all by including strength and conditioning, physical activities for well-being, and funding opportunities for community sports programs in its policies, by becoming more involved in sports, the WHO can create a healthier world and promote physical activity to prevent diseases.
It's time to change the sports narrative to make it more accessible and beneficial for everyone!
About the International Day of Sport for Development and Peace (IDSDP)
6 April was declared the International Day of Sport for Development and Peace (IDSDP) by the UN General Assembly in its Resolution (A/RES/67/296). The adoption of this Day signifies the increasing recognition by the UN of the positive influence that sport can have on advancing human rights and social and economic development.
The UN General Assembly also recognizes the role that the International Paralympic Committee plays in showcasing the achievements of athletes with an impairment to a global audience and acting as a primary vehicle to change societal perceptions of disability sports.
Learn more about the International Day of Sport for Development and Peace.