Climate, Environment and Conflict: When Crises Interconnect
As we mark World Environment Day, we reflect on the interconnected challenges of climate change, peacebuilding, and democracy. These themes took center stage during our recent participation in the ChangeNOW summit 2023 on 25 May in Paris.
Moderated by Maud Roure, Deputy Director for Programmes at the Kofi Annan Foundation, our session, "Democracy and Peace: The Confluence of Environmental Crisis, Climate Change and Conflict," began with a stirring question: "What percentage of wars in the past 60 years can be linked to natural resources?" This set the tone for our exploration of the intricate web of environmental resources, conflict, and sustainability.
How much do you know about the environment and conflict?
Fostering Unity across Sectors for Global Environmental Impact
To advance in environmental progress, we must bridge the silos that separate the various fields such as conflict, human rights and democracy. As highlighted by Hannah Moosa, Program Officer at the International Union for Conservation of Nature (IUCN), building synergies across sectors is critical for global environmental impact.
According to Moosa, sustainable solutions to global environmental challenges require collective action involving the security, policy, humanitarian, development, military, conservation, business, and tech sectors. This perspective aligns with our approach at the Kofi Annan Foundation, where we advocate for an inclusive and integrated approach to building a sustainable future.
(Below) Watch Hannah's compelling keynote to understand more about the power of unified, cross-sectoral collaboration in tackling our global environmental crisis.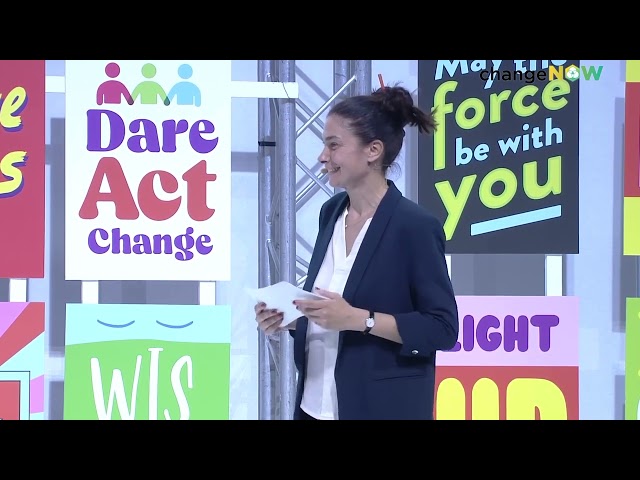 From Crisis to Collaboration: Understanding the Interplay between Environment, Peace, and Democracy
During our panel discussion, we explored the intricate relationship between the environment, peace, and democracy. Our expert panelists shared valuable perspectives on addressing the global environmental crisis through interconnected solutions.
Exploring the Consequences: Environmental Crimes and Human Rights Violations
One crucial aspect highlighted by Laurent Richard, Founder and Executive Director of Forbidden Stories, is the role of journalists in uncovering environmental crimes and human rights violations. Richard emphasized that the countries where conflict and environmental exploitation for economic gains intersect are very dangerous for journalists. With the international consortium of journalists that continue the work of assassinated reporters, he wants those responsible for assassinations and attacks to know that silencing the messenger does not silence the message. His comments underline the critical need to preserve press freedom in conflict zones, allowing for the exposure of environmental injustices and the protection of human rights.
The Nexus of Resource Exploitation, Human Rights, and Peace
The discussion with Anya Neystat, Legal Director of the Clooney Foundation for Justice, brought attention to the alarming link between resource exploitation and human rights abuses. The cases of Nauru and Ukraine served as poignant examples, illustrating the intersection of environmental degradation, human rights, and peace. These examples emphasize the need for collective action to address environmental challenges in a manner that upholds human rights and fosters peace.
Pathways to Peace: Harnessing Sustainable Livelihoods for Economic Resilience
Insights were also shared on the role of economic security in peacebuilding efforts by Liam Foran, CEO of the Peace Dividend Initiative. The integration of former combatants into the chocolate business in Colombia showcases a successful model of economic resilience. This approach not only promotes peace but also offers sustainable livelihoods, illustrating the potential for positive change through innovative economic solutions.
By understanding these diverse perspectives, we gained a deeper comprehension of the complex interplay between the environment, peace, and democracy.
Connecting Peace and Climate for a Better Future
Syed Ali Abbas Zaidi, a Pakistani social entrepreneur, co-founder of HIVE Pakistan, and the Kofi Annan Foundation's Extremely Together Leader, explained how recent natural disasters affecting Pakistan led him to adapt his work on preventing violent extremism and integrate climate action into his peacebuilding efforts. Discover his inspiring ideas and become part of the movement for a more sustainable and harmonious world.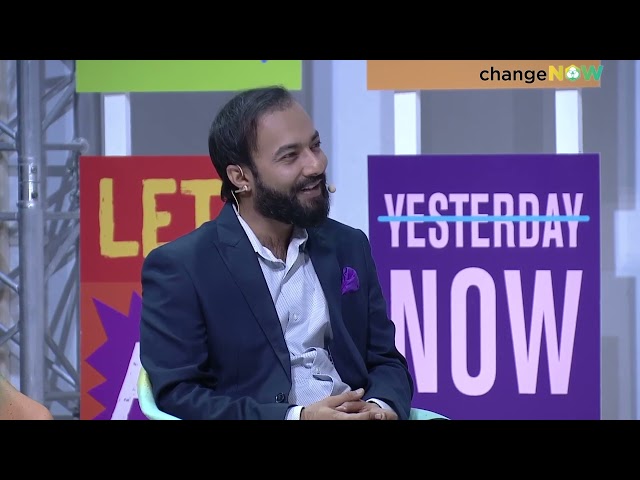 Ali emphasized some of the challenges posed by the need to integrate peace and environmental action. This requires not only collaboration between actors in both fields, but also their capacity building and the breaking down of existing silos in funding available that usually aims to support peacebuilding efforts or environmental protection – not both.
Towards a Harmonious Future of Environmental Sustainability and Peace
As we mark World Environment Day, we are reminded of the urgent need to address the interconnected challenges of climate change, peacebuilding, and democracy. Recent data from the 2022 Environmental Threat Register (ETR) highlights 27 hotspot countries facing catastrophic ecological threats and exhibiting low societal resilience. These countries, with a population of 768 million, are primarily located in sub-Saharan Africa (SSA) and the Middle East and North Africa (MENA).
The Kofi Annan Foundation remains committed to fostering collaboration and advocating for integrated solutions that address the environmental crises faced by conflict-affected nations. Together, we can drive positive change and build a resilient and sustainable world for future generations. On this World Environment Day, let us recognize the interdependence of these challenges and work towards a better future.
About World Environment Day
Led by the United Nations Environment Programme (UNEP) and held annually on 5 June since 1973, World Environment Day is the largest global platform for environmental public outreach and is celebrated by millions of people across the world. In 2023, World Environment Day is hosted by Côte D'Ivoire.